3M EAR Classic Foam Ear Plugs - PP-01-002 - (FREE UK P&P)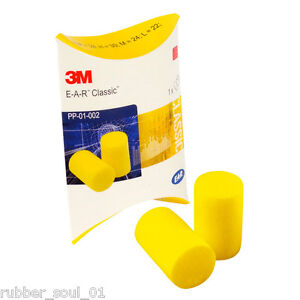 ---
 3M EAR Classic Foam Ear Plugs PP-01-002

FREE UK P&P!

The most popular ear plug in the World.Moisture resistant.E.A.R. Classic Ear Plugs expand to the shape of the ear canal in less than one minute and will gently seal the opening all day without discomfort.Made from unique foamed polymer, one size to fit most ears.Safe and easy to use. Plugs are washable.Each pair is individually wrapped

Technical Info

Standards: EN352-2SNR Rating SNR28Price includes VAT, a full VAT invoice will be made available upon request.